Professional Development Training Courses
The Vernā Myers Company e-learning courses offer organizations and their employees a fortitude of opportunities to upskill their diversity and inclusion training track as an important aspect of their overall professional development.
Professional Development Training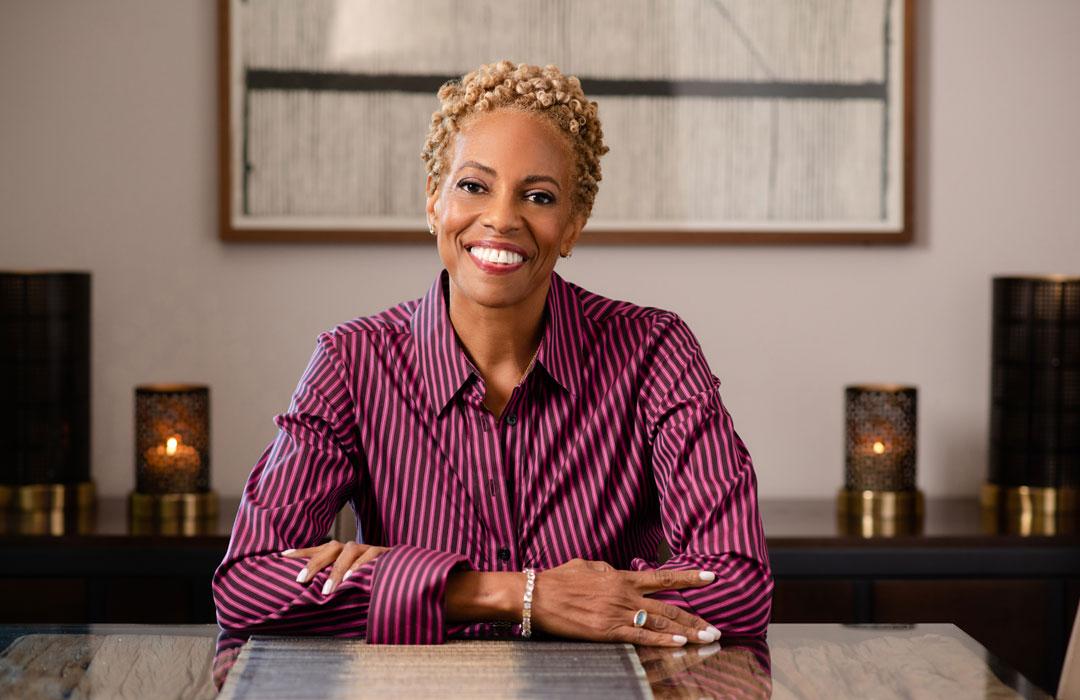 Professional development training has changed and evolved over the last several decades, especially when it comes to understanding the value of adding a Diversity & Inclusion component to this training. One important aspect that has remained constant, is the impact leaders have on professional growth, and how it relates to the overall interest and engagement of their employees. In fact, according to LinkedIn's 2019 Workplace Learning Report, "94% of employees say they would stay at a company longer if it invested in their learning and development." LinkedIn's report also provides data that concludes that managers are the most effective way to reach learners, indicating that, "75% of employees would take a course assigned by their manager."
Organizations and their leaders can best support their employees by offering professional development training that not only includes the creative, technical and other hard skills needed to advance career paths, but also the interpersonal skills that allow them to better collaborate and understand their peers. This includes the important aspects of D&I training.
More organizations realize how important D&I training and cultural competency is to their overall professional development training program. And how the idea of "Diversity Management" is imperative to the professional development and growth of an organization. In this recent piece by Forbes, "Diversity Management Is the Key to Growth: Make It Authentic"
Industry diversity experts discuss what it means to be authentic when it comes to an organization's approach to diversity, "Diversity can no longer just be about making the numbers, but rather how an organization treats its people authentically down to the roots of its business model."
Through professional development training, all employees can learn how to practice culturally effective habits to help build more authentic and inclusive relationships across race, gender, class, culture, age, and ability. Here are some tips from Vernā Myers on how to be culturally effective in the workplace:
Expand your comfort zone! Understand that your way of seeing the world is just that—your way. Hang out with people who will be honest with you and share their different views of the world.
Be kind to yourself when you discover blind spots. It takes time to understand the ways you've been shaped by biases over the course of your lifetime.
 Get accustomed to making mistakes. It's inevitable once you operate outside your comfort zone and it's a good sign.
Welcome correction as an opportunity for learning. Change is hard even when you are committed to that change—and changing one's language can be especially difficult. But the experience can be invaluable, making you more aware of your shortcomings.
 Engage in training opportunities. Take advantage of diversity training opportunities wherever you can find them: school, a place of worship, at your job, or at TVMCU.com
Be patient with yourself and others. Worldviews are stubborn. It takes time for entire shifts to happen, and sometimes revelations are fleeting.
Through courses like Exploring Unconscious Bias which provides an overview around the concept of unconscious bias and the impact it has on building and retaining a diverse and inclusive workplace; and Inclusive Leadership which discusses the essential steps of becoming more open and aware of Inclusiveness in the workplace, your employees can learn the aspects needed to upskill their D&I training track as an important aspect of their overall professional development training.