Employee Onboarding Courses
In order for capable individuals to excel within any organization, it requires hard work and dedication, but it also takes opportunity, relationships and investment in those individuals by more senior leaders. Don't let the valuable time it took to find the right hire go to waste by not equipping them with the tools they need to excel as an employee and an integral part of your organization.
Employee Onboarding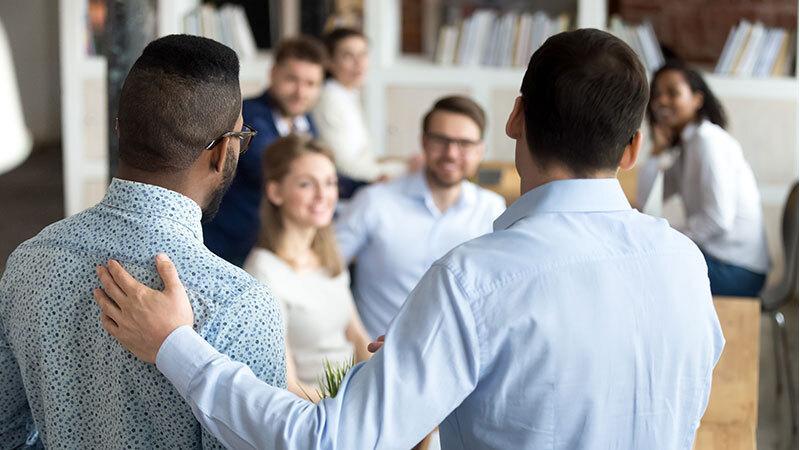 No organization can expect to be competent, relevant and performing at its highest capacity in the future, without having a diverse and inclusive workplace. Creating that workplace starts with how well an organization identifies, attracts and hires talent. And if we want to get the best, we have to have an organization that invites talent from diverse backgrounds, cultures, race, religions, political views.
Inclusive organizations are more likely to offer resources that enable individuals to bring their authentic selves to work, manage unconscious bias, and leverage the support of mentors and sponsors to help them to effectively navigate their career path. But once the right talent is hired, there is often a lackluster approach to employee onboarding – often excluding important key elements of your organization's Diversity and Inclusion program.
In fact, according to a 2019 Women in the Workplace study conducted by McKinsey & Company and LeanIn.org, "only 6 of 32,313 companies report they do all of the following: set diversity targets, require diverse slates for hiring and promotions, establish clear and consistent evaluation criteria before review processes begin, and require unconscious bias training for employees involved in hiring and performance reviews."
A recent study done by UrbanBound concluded that "Organizations with a standard onboarding process experience 54% greater new hire productivity, along with 50% greater new hire retention."
So what does a successful employee onboarding practice look like? It likely includes a review of company values, a tour of the facilities, and a review of payroll and healthcare benefits. But more often than not, it misses the important opportunity to introduce your diverse and inclusive culture to your new hire. It also misses the opportunity to set employees up on a longer term path for mentorship, upskilling and leadership. Consider these elements as important additions to your employee onboarding program:
Diversity and Inclusion training: introduce new employees to your approach to creating a more inclusive workplace, with real life internal and external scenarios and challenges. Be sure to follow-up with how employees can continue their training through additional courses and credit.
Mentorship and Sponsorship support: providing a support system to allow employees to grow and reach their career goals is essential for a more inclusive culture and vital in instilling leadership skills.
UpSkilling opportunities: with technology and cultural norms constantly changing it's important to provide employees a roadmap for learning new skill sets and continuing their D&I journey.
An organization's ability to attract and keep great talent, remain competitive, relevant, and prosperous in the future depends on its ability to cultivate diverse people at every level of the company, especially at the top.