Human Resources & Manager Collection
Enroll today and complete the collection of courses to receive your TVMCU Human Resources and Manager Collection recognition award!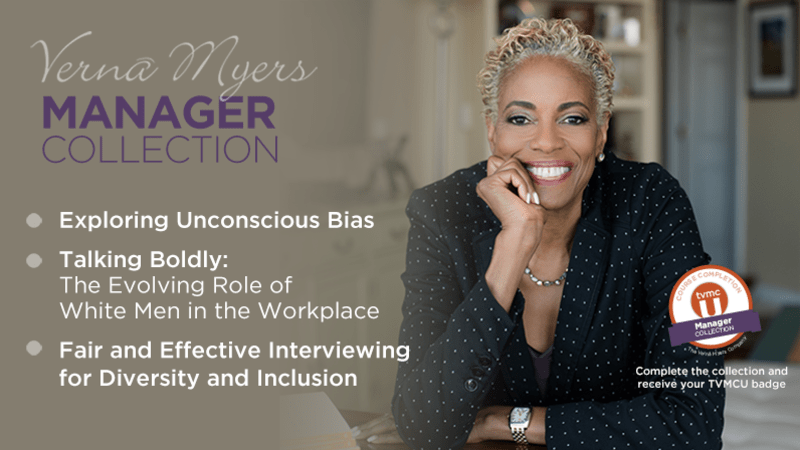 Learn how to impact and drive diversity in your workplace with the Human Resources & Manager Collection. 
You will:
gain an understanding of your own unconscious biases
learn to recognize and interrupt bias
recognize the challenges facing white men in the evolving workplace
learn how to recognize and overcome key barriers to fair and effective interviewing across difference
Complete Three Courses and a Summary Quiz
HR and Manager Collection Quiz
Online Course
This multiple-choice and True/False quiz covers material from all the courses in the All Inclusive Collection. Once you've watched all seven courses and completed the quiz, you will receive your All Inclusive Collection recognition badge.