I went on a major tweetstorm last night during the Golden Globes. This was a BIG night, and it kept my mind and my fingers moving—even the bigger 280 character limit felt too short sometimes!
The fashion blackout in support of #MeToo was so powerful—all those influential, glamorous people looking elegant in their black gowns and suits, but committed to shining the real spotlight where it belonged: on people who have no red carpet or cameras in their faces.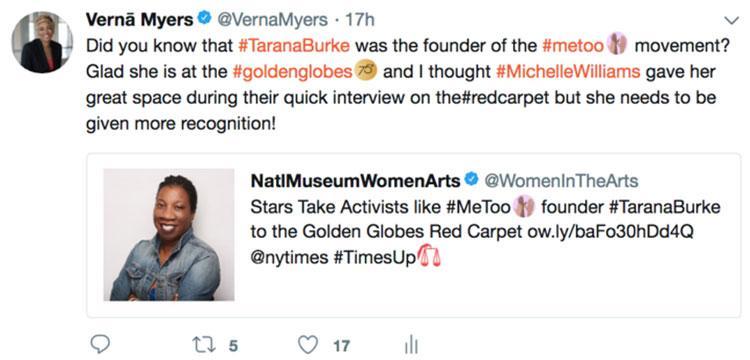 I recently watched The Handmaid's Tale, and was glad to see it win for best TV Drama, and the talented Elisabeth Moss win for best actress in a TV Drama.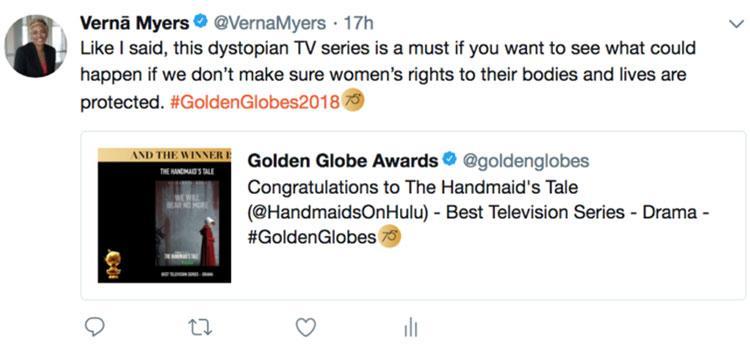 One of the big criticism of this year's Golden Globe Nominees was the lack of diversity—all men in the Best Director category (how about that shade Natalie Portman threw? Wow!) and very few people of color in the nominees across the board. But one of the proudest moments of the night was when Sterling Brown of This is Us (one of my favorite shows!) became the first black man to win best actor in a TV drama. And I loved that he acknowledged what it means to be a black man in Hollywood; to be real and so grateful at the same time.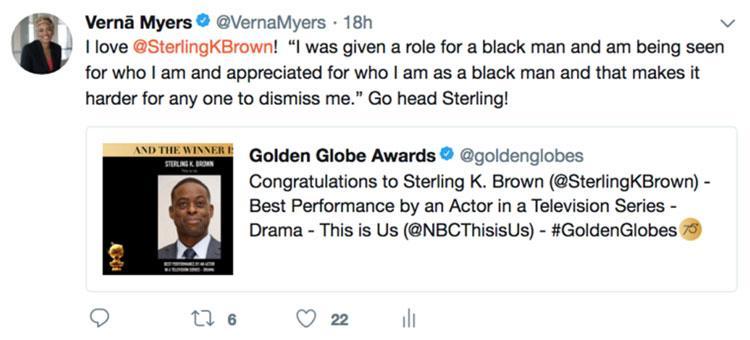 I've always thought that Sterling Brown is a modern-day Sidney Poitier—another black actor who broke barriers and challenged white Americans' notions of what an African American man can accomplish and be. So I loved hearing Oprah Winfrey reference Poitier in her speech for her lifetime achievement award. OK, OK, I loved everything about Oprah getting her award.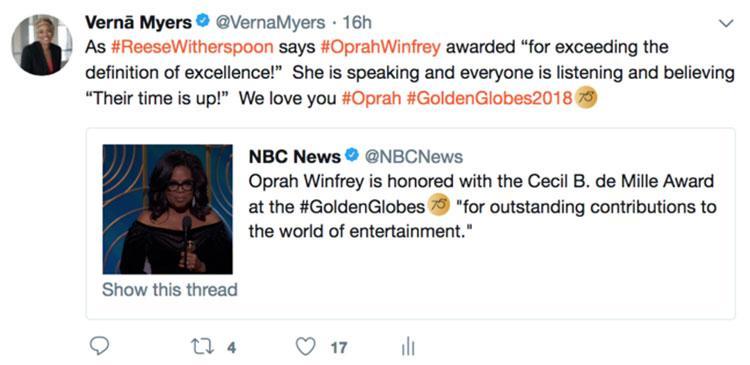 Let's face it—Oprah stole the show! Her platform and authority is so wide and so deep. Who else has accomplished all that she has? Actor, producer, publisher, entrepreneur, philanthropist, and a person who holds the stories of so many souls of every background. What did she say? "This I know for sure." And when she said talking about the sexual predators, "Their time is up!" you could see that people in the audience believed her.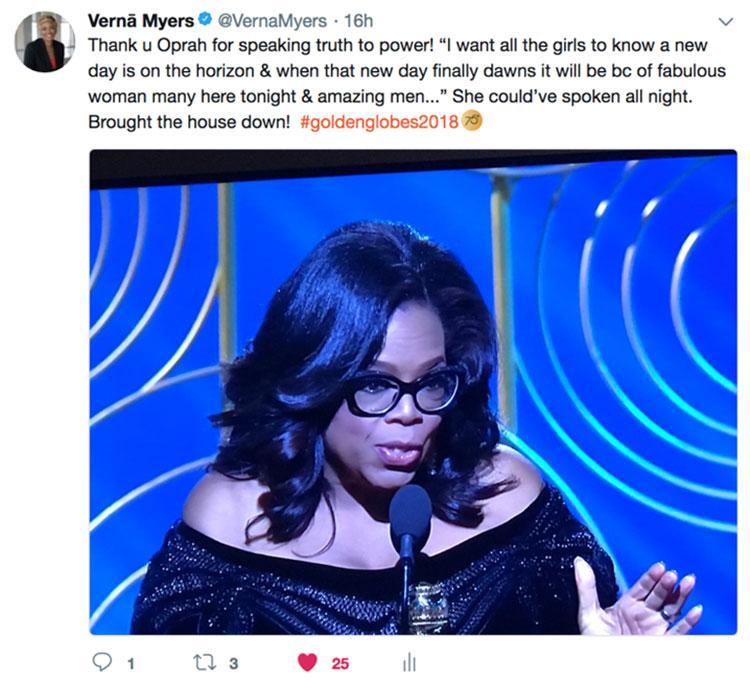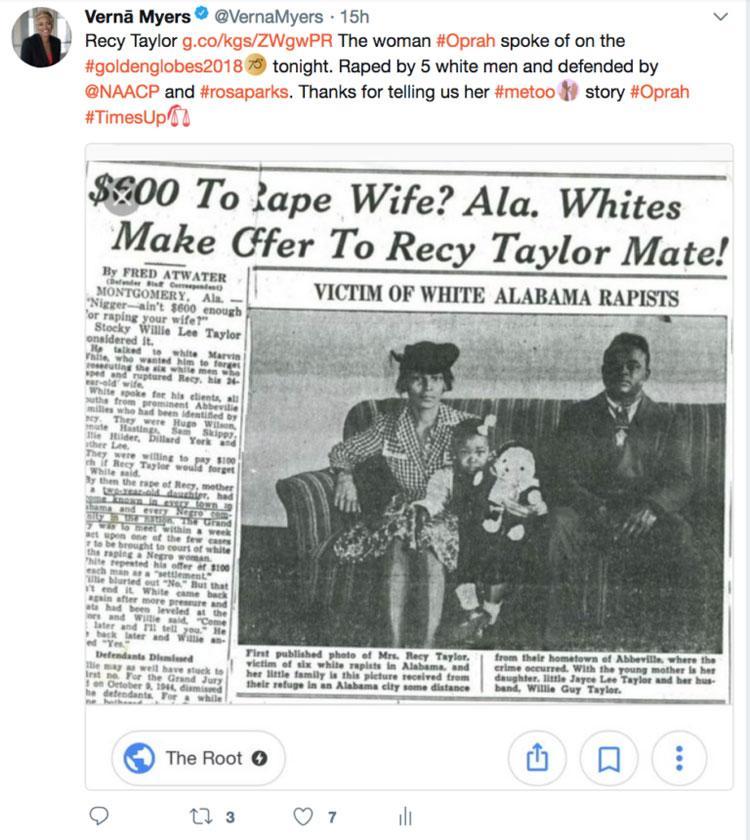 And finally, because a big part of the fun of award shows is the fashion, I had to Tweet a little bit about that, right?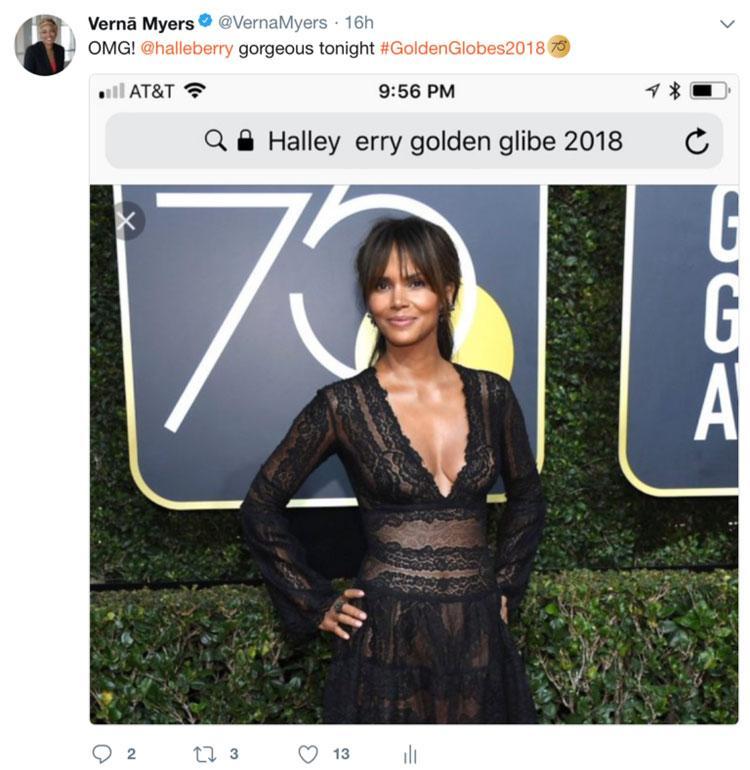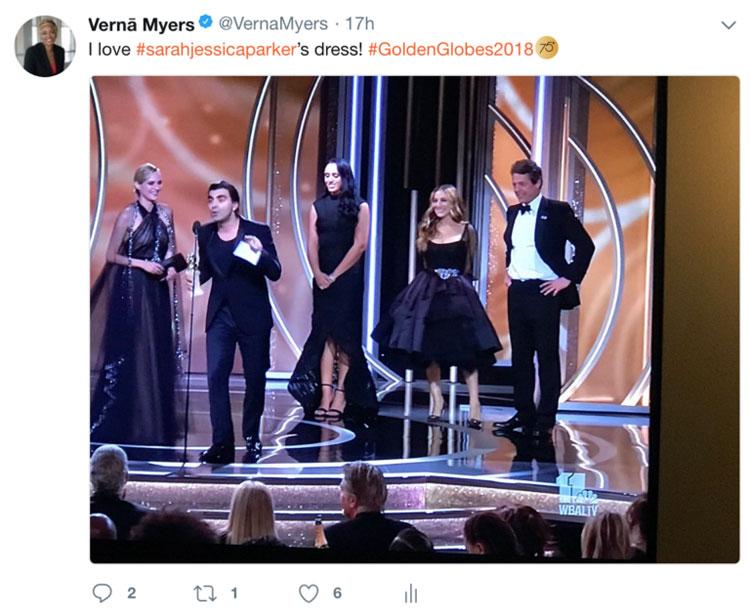 The best thing about the night for me is that people with the privilege to speak actually spoke up both in word and in deeds. The next step is that there must be a next step – keep it going, people! Time's up and we need to change what is, like I said in my last tweet of the night: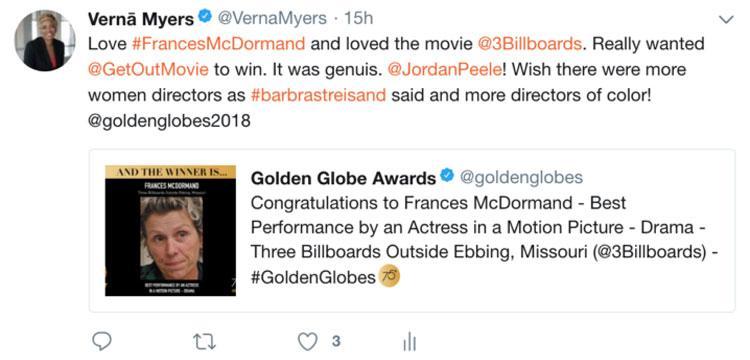 See you at the Oscars?