Online Courses for Law Firms
Online Training for Law Firms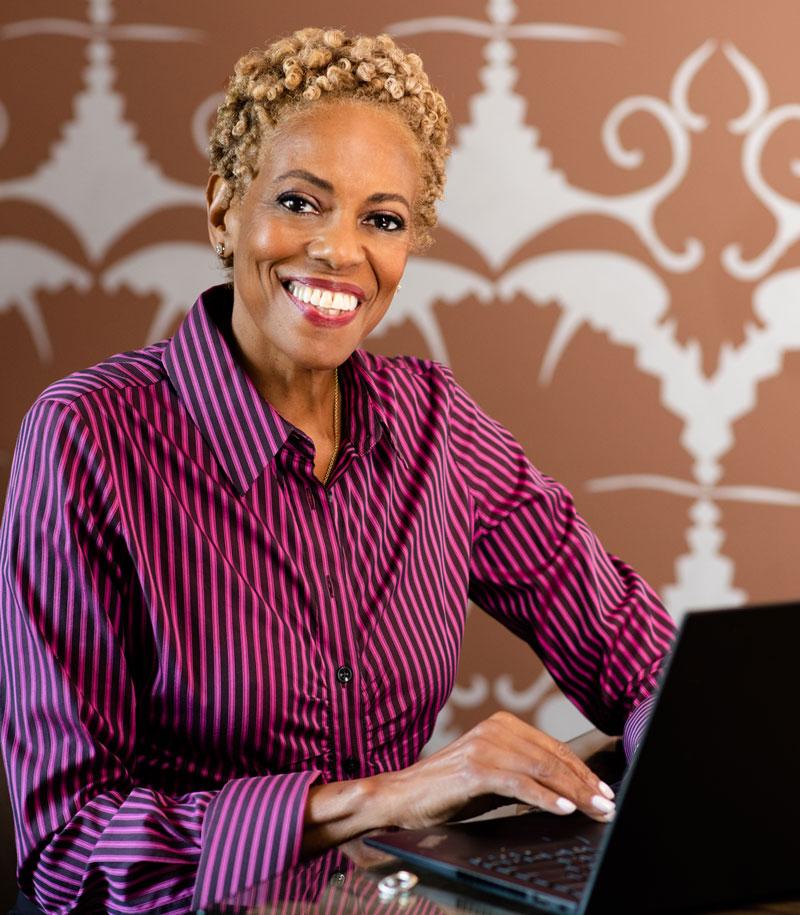 "Diversity is about quantity. Inclusion is about quality." I learned this when I was executive director of the Boston Law Firm Group (now called the Boston Lawyers Group). As a consortium of large law firms in Boston, we initially aimed all our efforts at outreach and recruitment of attorneys of color, and we saw the numbers increase tremendously. Then we noticed them stagnate and even decline; all the people we invited in the front door were leaving out the back! We used to think that diversity was a goal in itself until we discovered that unless the environment, the friendship, the neighborhood, and the workplace are inviting, fair, and respectful, diversity is not going to thrive."
– an excerpt from Vernā's book, "Moving Diversity Forward: How to Go From Well-Meaning to Well-Doing "
Law Firms and legal departments continue to struggle when it comes to ensuring that they are hiring with diversity in mind. According to the piece, "How Diversity and Inclusion Can Democratize Big Law" on Law.com, "as recently as 2017, minority lawyers made up only 16% of law firms, including just 9% of partners, and a mere 11% of general counsel at Fortune 500 companies."
In fact, in this article published on the Legal Executive Institute's website, "the legal profession remains one of the least diverse professions" but goes on to say that, "diverse legal teams produce significantly better outcomes for clients, " providing data that concludes that, "Firms that staff diverse teams receive more money, and clients relying on these diverse teams experience better legal outcomes."
In addition, large law firms are plagued by white male privilege empowering gender inequality. In a piece written for Diversity Woman, called "Check Your Biases", Vernā offers some key insights that supports the need for better diversity within law firms. Vernā states that, "women have constituted almost 50 percent of law school graduates and entering classes in many large law firms, but they only make up about 19 percent of partners." And because white men have dominated the legal industry for years, "these institutions have been shaped according to their worldviews, values, and ways of operating. Even though the laws were changed to remove racist and sexist entry-level barriers to employment, firms are still reluctant to change their cultures and practices that disadvantage historically excluded groups. Inclusive leadership is necessary for these firms to foster and benefit from the success of women, people of color, and other underrepresented groups."
Law firms that develop their D&I training are perceived by their clients as more confident in and responsive to services they provide. Clients see these firms as being more culturally competent and open and understanding of others' backgrounds and beliefs. The following are important guidelines* to developing a thorough D&I program within your Law practice:
Develop support for the diversity initiative from firm leaders who are willing to be vocal and visible about its benefit to the firm
Assemble a strong and informed diversity committee to guide the initiative
Undertake a diversity needs assessment to learn more about perspectives, experiences, strengths and challenges regarding diversity and inclusion; and
Create a multi-faceted action plan that details specific actions the firm will take to improve its policies, communications, practices and systems.
*From Vernā's article "Making Diversity and Inclusion Awareness Training Work in the Law Firm" in the Orange County Lawyer.
Our Exploring Unconscious Bias for Law Organizations and Effective Sponsorship Across Difference for Sponsors e-learning courses will provide you and your Law organization the skills to cultivate an inclusive space for all members to feel supported and valued as a part of the organization.
Be sure to also check out our Law Firm Collection. It's the perfect series for attorneys of all levels and includes CA CLE credit for the Exploring Unconscious Bias for Law Organizations course. Or check out our All Inclusive Collection For Law Organizations. Packed with all 7 courses currently being offered on the TVMCU.com platform.