Enroll today and complete this collection of courses to receive your All Inclusive Collection TVMCU recognition award!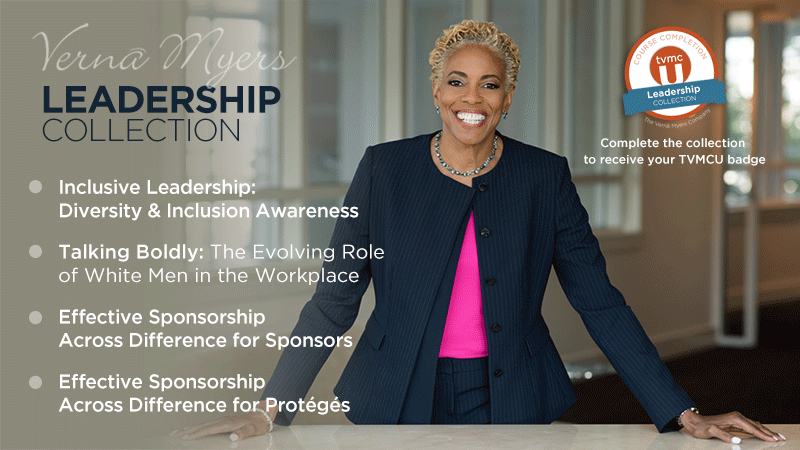 The Leadership Collection of courses will deepen your understanding of the complexities of leading a diverse team, the challenges of being a white male in today's work environment, how to best support sponsor-protégé relationships, and will help you learn more skills and strategies for success as an Inclusive Leader.
Complete Four Courses and a Summary Quiz
Leadership Collection Quiz
Online Course
This multiple-choice and True/False quiz covers material from all the courses in the Leadership Collection. Once you've watched all four courses and completed the quiz, you will receive your Leadership Collection recognition badge.